The 7 Incredible Sound Quality Bluetooth Speaker Mini
Currently, on the market, there are countless Bluetooth speakers for you to choose from with many different prices and designs. Among them, Bluetooth speaker mini are very popular with users who love listen to music because of their convenience and compact design. Today's article will make a list of the best mini speakers made by top brands like Anker, Bose, JBL and Sony, among others.
Sound quality Bluetooth Speakers Mini
Xiaomi Mini Bluetooth speaker
If you are currently intending to find yourself a mini speaker with a youthful appearance and impressive sound quality, the Xiaomi Mini Bluetooth Speaker below is a great choice that you should not miss. In particular, the product is also equipped with a smart and convenient Xiao AI voice control feature that will surely satisfy all technology followers. The speaker has a square shape with beautifully rounded edges.
Besides, the product has a very small size of only 52 x 52.7 x 27mm, so users can easily pocket it to carry it around and use it anytime, anywhere or place it in any position without worrying about it taking up too much space. The manufacturer also equips the speaker with 2 anti-slip silicone foot pads, which support the speaker to stick, fix and balance well in any plane. The entire speaker is machined from high-grade PC + ABS plastic material to provide high durability and limit scratches. In addition, the speaker also has a built-in lithium battery with a capacity of 480mAh for up to 6 hours of music playback.
Clip 4 Bluetooth speaker mini
JBL's Clip 4 is our top pick for a Bluetooth tiny speaker. This palm-sized gadget has a great design, solid construction, convenient controls, long battery life, and the ability to deliver crystal-clear sound. We especially like the design of the product, which highlights the wrap fabric and the oversized JBL logo. Its back has a rubberized texture to prevent it from sliding on different surfaces. On the other hand, the speaker's built-in metal carabiner makes it easy to attach to a pocket or backpack. JBL also offers the Clip 4 in a variety of colors.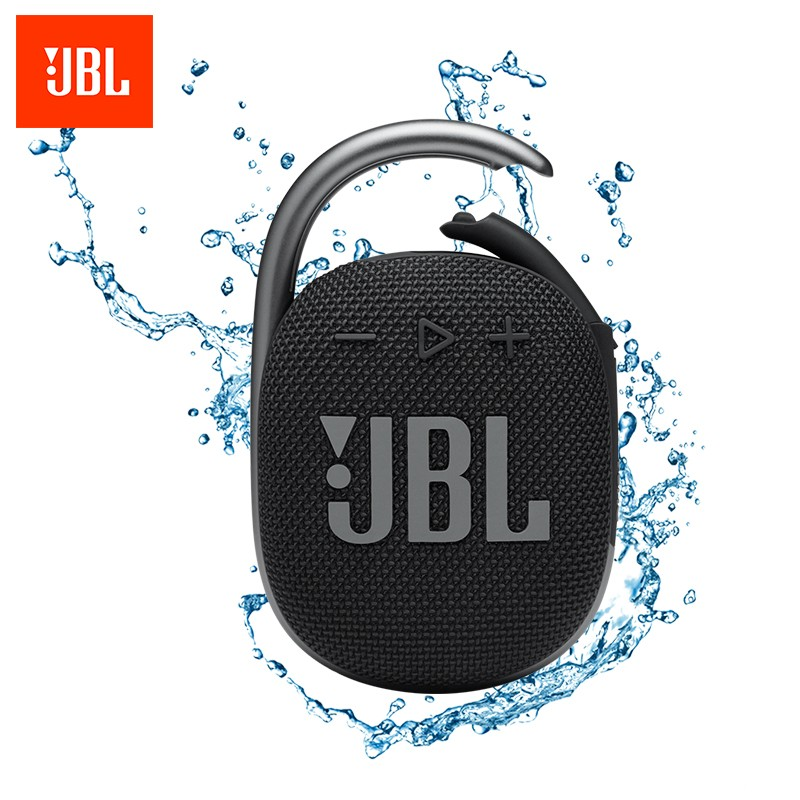 Anker's Soundcore Mini 3 Bluetooth speaker
Anker's Soundcore Mini 3 Bluetooth Speaker is a great alternative to the JBL Clip 4 with a lower price tag, longer battery life, and a great soundcore app. However, this speaker is quite underrated in terms of water-resistant ability and does not have a built-in carabiner. Instead, it has a fabric handle, which we found less flexible. Available in black, blue, and red, the Mini 3 delivers an outstanding audio experience with powerful bass. Those who need more decibels can connect more than 100 speakers simultaneously.
SRS-XB13 Bluetooth Speaker
Despite its size, this small speaker is capable of producing sound with extremely robust bass thanks to Sony's EXTRA BASS technology. The SRS-XB13 also features an eye-catching design, sturdy construction, and intuitive controls with one button for pairing two devices in stereo. The speaker's long battery life gives you hours of playtime. You can order the device in black, coral pink, dark brown, and blue.
Sony SRS-XB12 speaker
This speaker has quite a great sound quality and has a louder volume for its size. The speaker is fully waterproof and you can easily hold it or attach it to the handle of any beach bag. The waterproof part is also a huge plus for those who are often at the pool or beach. Customer review: "I didn't expect anything so small could give deeper bass as a subwoofer, but it does, according to a customer review."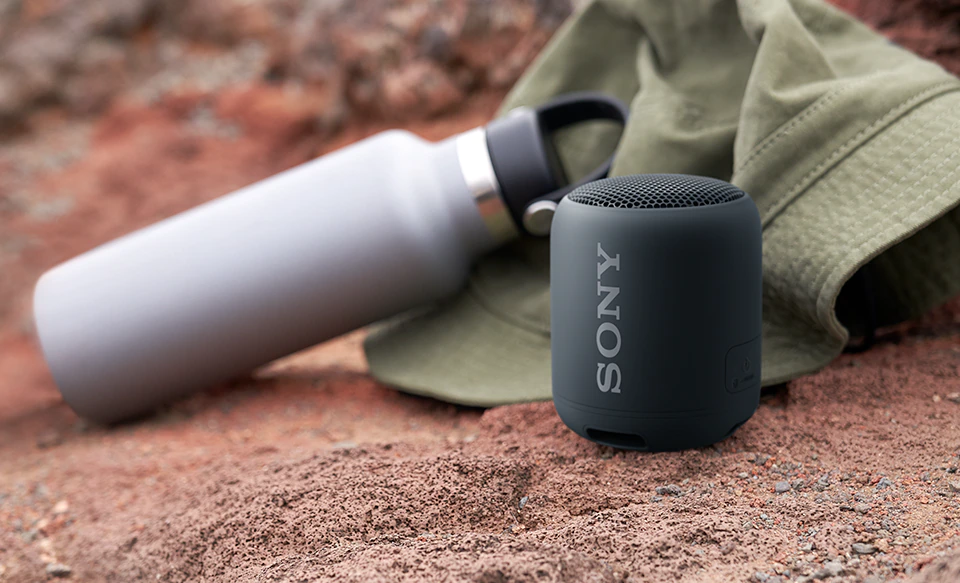 Bose SoundLink Micro Bluetooth Speaker
Reviewers say the Bose SoundLink Micro is great for all kinds of outdoor activities because it's small, durable, deep bass and water resistant. For under $100 price, this super portable Bluetooth speaker is absolutely worth your money. Many buyers say that it is especially great to use to add background music while cycling: "This has completely solved my need to play music while cycling! It connects snugly to my crossbar using the included rubber strap that can be stretched to accommodate different sizes and types of installation areas. It never fell off even when going off-road on bumpy terrain."That is the friendly customer service of this speaker.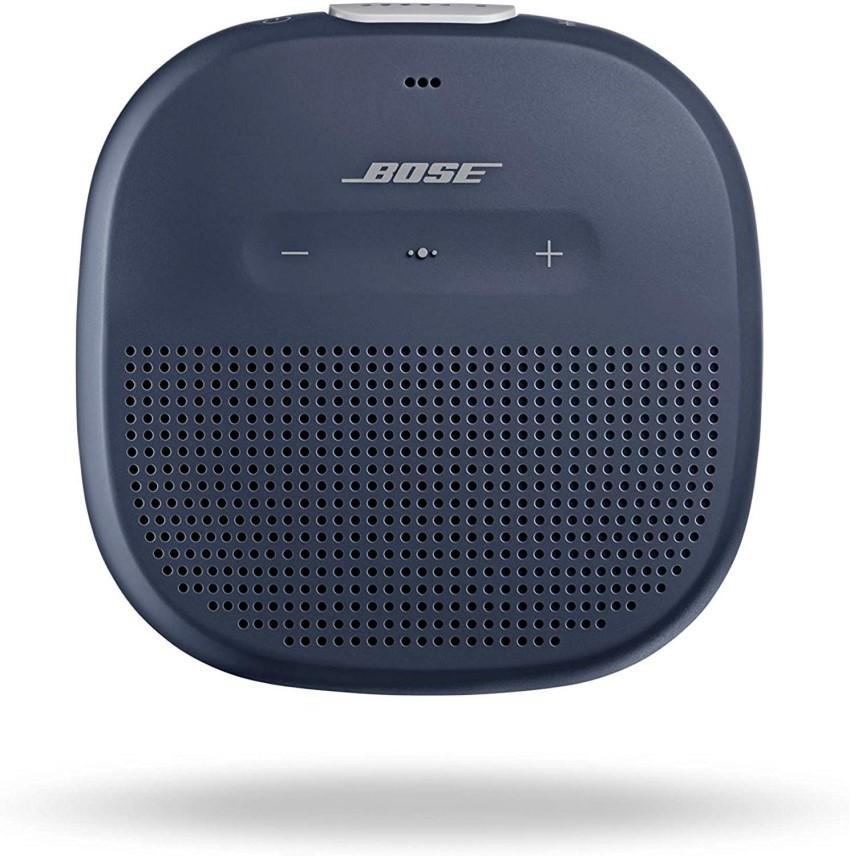 The second-generation Bang & Olufsen Beosound A1 is the little speaker you should buy if your budget is not limited. This super portable Bluetooth speaker has the best design, serious volume, and battery life in its class, so it's well worth its hefty price tag. The speaker is compatible with Amazon Alexa hands-free calling commands. A soundcore app and easy pairing with iPhone, Android, and PC hardware complete the product's key features.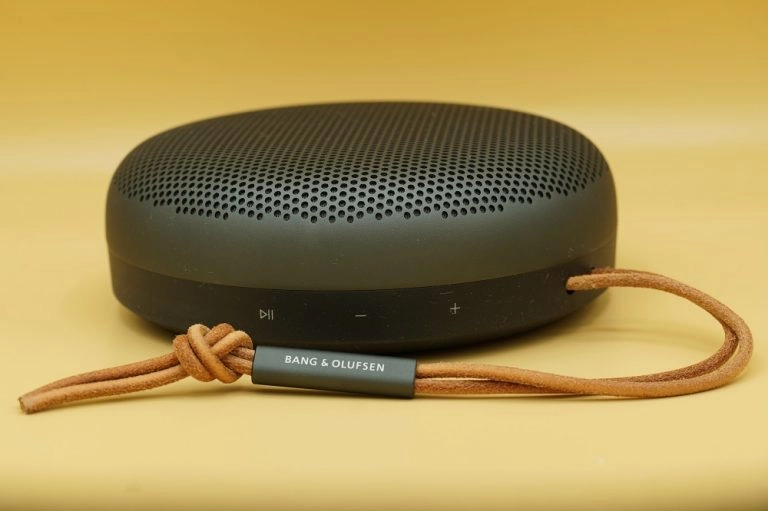 Buying guides for Mini Bluetooth speaker
Sound quality
You should note that mini Bluetooth speakers typically have fewer audio drivers than their larger siblings to maintain compactness. If audio fidelity is your top priority, consider a larger, completely waterproof speaker instead. With one exception, none of the products on this list can output stereo sound.
Durability
All mini Bluetooth speakers have a go-anywhere design. So, before hitting the buy button, you should focus on their ability to survive the elements. It's important to know that devices with ratings starting with IP can handle exposure to water and dust. On the other hand, products with an IPX rating are only tested against moisture and water.
Battery life
When it comes to the length of battery, the top-tier mini speaker will provide at least 10 hours of wireless playback between charges to keep you entertained for a fun outing. Depending on their form factor, some products may offer a little more or a little less.
Easy to use
It's also important to pay attention to other features, such as how practical each speaker's built-in controls are, whether or not it can be quickly attached to a pocket or other object, and whether or not a companion app is offered.
Frequently Related Questions
How does a mini Bluetooth speaker work?
Bluetooth speakers work just like regular wired speakers, except for how they receive audio signals. Wired passive speakers receive speaker-level audio signals through a hard-wired speaker cable. Bluetooth speakers, as the name suggests, receive audio signals wirelessly via Bluetooth. In fact, to be more precise, the built-in power amplifier of the Bluetooth speaker will receive the audio signal wirelessly via Bluetooth.
Is Anker SoundCore better than JBL?
This is a comparable speakers between Anker SoundCore and JBL. These are two power brands in the speaker market today. After comparing all possible feature, we find the Anker Soundcore worth buying over JBL because of its stereo sound quality, better battery life and cheaper price than JBL.
How do I know when Anker SoundCore Mini is fully charged?
When the speaker runs out of battery, plug the speaker into the charging port then wait a few hours for the speaker to be fully charged. To see if the speaker is fully charged, observe the LED indicators on the speaker. When fully charged, all LED indicators are solid white for 1 minute. Then unplug after fully charging: all LEDs are off now. Play button to listen to music.
Conclusion
Above is a list of some Bluetooth speakers mini that we would like to introduce to you. Accompanying it are some buying guidelines that you need to keep in mind before making your choice. Wish you will own the most suitable speaker with vivid sounds, and deep bass, as well as an immersive, listen-to experience.
Read more:
Tags :
bluetooth speaker
bluetooth speaker mini
mini speaker
speaker